Westlawn Elementary School Leadership Day
Westlawn Elementary Events
May 22, 2019
Start time:
9:00 am
End time:
10:30 am
---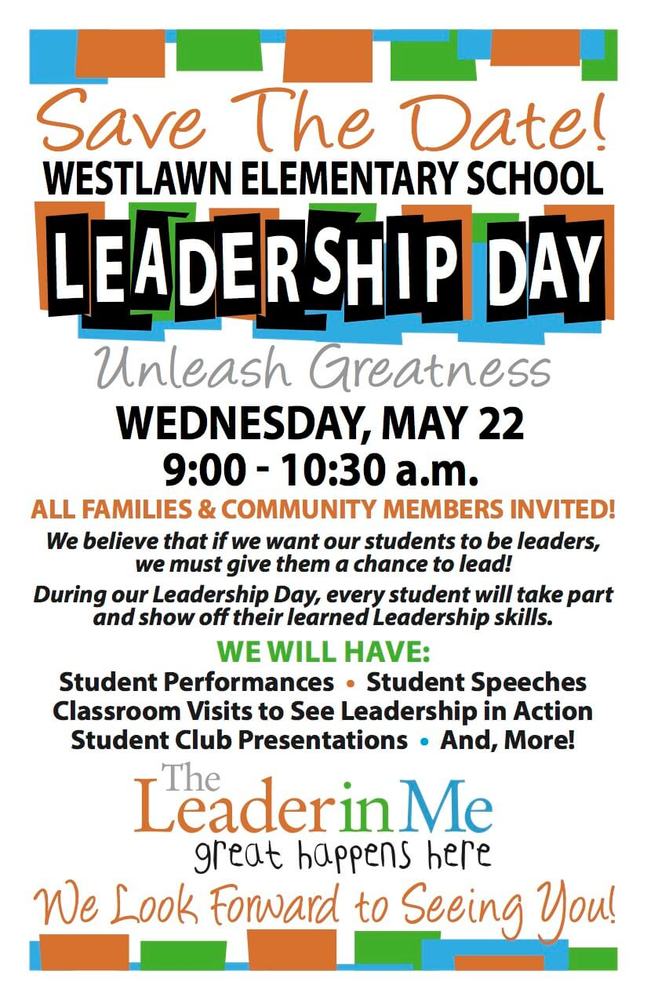 Save the Date! Westlawn Elementary School Leadership Day. Unleash Greatness.
All families & community members invited! We believe that if we want our students to be leaders, we must give them a chance to lead!
During our Leadership Day, every student will take part and show off their learned Leadership skills.
We will have:
Student Performances
Student Speeches
Classroom Visits to See Leadership in Action
Student Club Presentations
And more!
The LeaderinMe
great happpens here
We look forward to seeing you!