Resources
Share Facts About COVID-19
---
The Rosehill Neighborhood Network Center offers many resources for resident clients. Located at 2220 W. 15th Street, Texarkana, TX. Call for details 903-255-7738.
Monday Connections – Join us once a month for FREE computer skill sessions.
Free Career Closet - View Flyer
Free Computer Tutorials for you to use at your own pace (computer basics, work and career, Photoshop, Microsoft Office 2000 – 2016, mobile device tips, and more)
---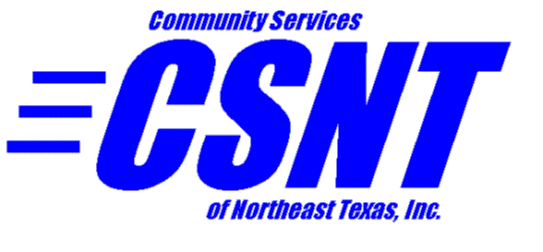 Due to a directive from the State of Texas in response to the Coronavirus pandemic, the office located at 1611 N. Robison Road for Community Services of Northeast Texas (CSNT) has suspended seeing clients in person until further notice.
Applications will be continued to be processed in the order in which they are received.
The application may be downloaded by visiting the website at www.csntexas.org. The completed application and all required documentation should be mailed to the following address:
Community Services of Northeast Texas, Inc.
P.O. Box 427
Linden, Texas 75563
The CSNT Texarkana Office is conveniently located inside the Housing Authority of the City of Texarkana, Texas' office at 1611 N. Robison Road, Texarkana, Texas 75501.
Please call 903-838-0746 or 903-838-0747.
---
Scholarship for Current College Students
Scholarships with March 2020 Deadlines
---
---
1st Choice Pregnancy Resource Center offers:
Free Baby & Toddler Care Classes
Last Wednesday of each month, 10:00 am - Noon
Available to anyone pregnant or to a parent of a child under 24 months old.

Must complete a 15 minute information session.

Earn $10 Free "Baby Bucks" to spend in the Baby Store!

Located inside 1st Choice Pregancy Center!
602 Main Street,
Texarkana, TX 75501
903-792-5735
View/download the flyer for more details.
Visit their website
---
Texarkana Adult Education & Literacy offers:
TxCHSE – Texas High School Equivalency (GED)
College Prep – Basic Skills (Math & English) – TSIA, TABE, TEAS
ESL – English as a Second Language
IET – Integrated Education and Training – Work on a High School equivalency and enroll in a college workforce program at the same time.
For More Info: 903-823-3461 or email Adult.ed@texarkanacollege.edu or View Flyer
---
Texarkana College EOC