Resources
Share Facts About COVID-19
---
The Rosehill Neighborhood Network Center offers many resources for resident clients. Located at 2220 W. 15th Street, Texarkana, TX. Call for details 903-255-7738.
Monday Connections – Join us once a month for FREE computer skill sessions.
Free Career Closet - View Flyer
Free Computer Tutorials for you to use at your own pace (computer basics, work and career, Photoshop, Microsoft Office 2000 – 2016, mobile device tips, and more)
---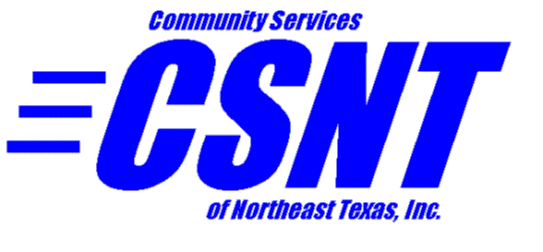 The Community Services of Northeast Texas (CSNT) office, located at 1611 N. Robison Road in Texarkana, Texas, is accepting applications for utility assistance.
Applications are available to be picked up in person at 1611 N. Robison Road Monday thru Thursday between the hours of 9:30am and 11:30am only. No exceptions.
Applications are continuing to be processed in the order in which they are received.
An application is also available online and may be downloaded by visiting the website at www.csntexas.org. The completed application and all required documentation should be mailed to the following address:
Community Services of Northeast Texas, Inc.
P.O. Box 427
Linden, Texas 75563
Please call CSNT at 903-838-0746 or 903-838-0747.
The Housing Authority of the City of Texarkana, Texas (HATT) does not accept any calls on behalf of the CSNT.
---
NAHRO Merit College Scholarship/NAHRO-LDG Scholars Program
Three (3) $12,000 scholarships over four years to assist with tuition and fees which will also include:
$3,000 a year for up to three years, as a summer internship stipend
Networking opportunities with business and community leaders
Applicants must submit an essay of 750-1,000 words to answer the following questions: "Where do you see yourself in the next four years and how will this scholarship help you achieve those goals?" and "What are you doing now to achieve those goals?"
In order to encourage academic excellence and community responsibility among high school students, PHADA has implemented a scholarship program for graduating seniors who are preparing to enter college. PHADA will award three scholarships to deserving youth currently residing in a PHADA member agency. Three scholarships will be awarded.
Stephen J. Bollinger Memorial Scholarship ($7,000) will be awarded at the PHADA Annual Convention and Exhibition. The winner will also receive a trip for him/herself and one parent/guardian to attend the convention.
Freedom & Civil Rights Scholarship ($5000) - Students must submit a personal essay (350-500 words) demonstrating your efforts and achievements in furthering the values of the civil rights movement. Explain why the cause is still relevant in communities today and how they relate to your educational goals. Include any relevant volunteer experiences and community involvement activities relating to advancing the cause of civil rights.
Nan McKay Pathway to Achievement Scholarship ($5000) - Nan McKay has offered significant financial support to PHADA's scholarship program and has elected to reward one deserving youth with a $5,000 scholarship. PHADA appreciates their commitment to serving the needs of public housing residents and the community.
---
---
1st Choice Pregnancy Resource Center offers:
Free Baby & Toddler Care Classes
Last Wednesday of each month, 10:00 am - Noon
Available to anyone pregnant or to a parent of a child under 24 months old.

Must complete a 15 minute information session.

Earn $10 Free "Baby Bucks" to spend in the Baby Store!

Located inside 1st Choice Pregancy Center!
602 Main Street,
Texarkana, TX 75501
903-792-5735
View/download the flyer for more details.
Visit their website
---
Texarkana Adult Education & Literacy offers:
TxCHSE – Texas High School Equivalency (GED)
College Prep – Basic Skills (Math & English) – TSIA, TABE, TEAS
ESL – English as a Second Language
IET – Integrated Education and Training – Work on a High School equivalency and enroll in a college workforce program at the same time.
For More Info: 903-823-3461 or email Adult.ed@texarkanacollege.edu or View Flyer
---
Educational Opportunity Center
Helping over 1,831 students START at the college, university, or vocational school of their choice.
We Assist With:
College Admission Aplications
Financial Aid Applications (FAFSA)
Scholarship Navigation
Academic and Career Exploration
GED Completion
College Success Strategies
Entrance Examination Fee Payment
Let us help you START!
www.texarkanacollege.edu/eoc