03/29/2019

Fresh Employment Jump Start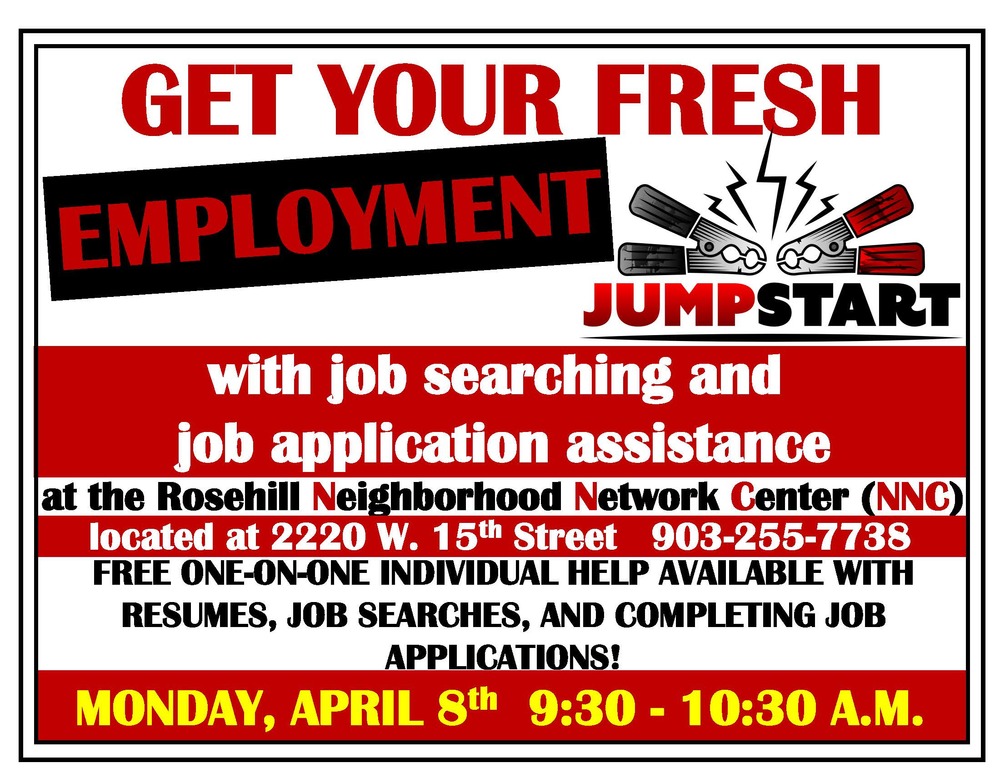 Get your fresh Employment Jump Start with job searching and job application assistance at the Rosehill Neighborhood Network Center (NNC) located at 2220 W. 15th St. 903-255-7738. Free one-on-one individual help available with resumes, job searches, and completing job applications!
Monday, April 8th 9:30-10:30 AM.